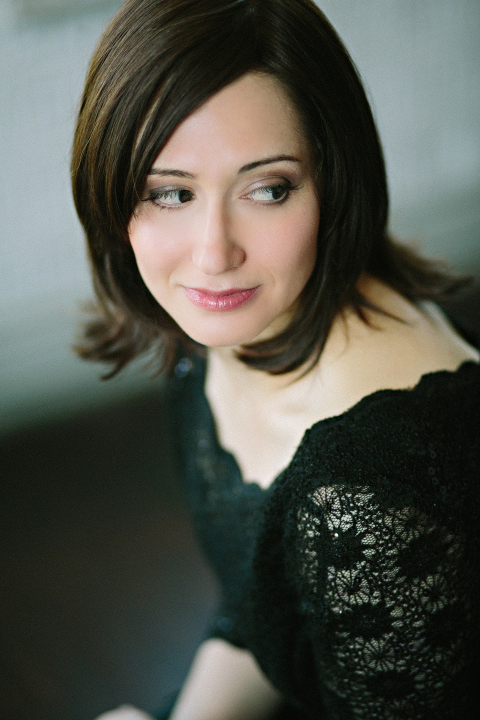 "When I put together a show, I want something that moves me, makes me laugh and cry, and feels meaningful. The music can come from jazz, opera, Broadway, or Disney, but there should be a unifying theme and it should be clever." – Jacqueline Novikov
Entertainer - Recording Artist - Teacher
Versatile singer and recording artist Jacqueline Novikov specializes in creating themed concerts that showcase eclectic collections of songs from Broadway, opera, jazz, Disney, and popular music into witty, fast-paced programs.
She has produced seven concert albums and performs personalized programs for retirement communities, fundraisers, and family parties. Some past programs include: Sound Stage (theater & cinema themed), Voce & Gabbana (fashion themed), Sound Bites (cuisine themed), A Little Knight Music (fairy tale themed), Sound Waves (ocean & beach themed), and Around the World in 45 Minutes (travel themed).
Jacqueline has been teaching voice lessons in the Boston area for over 10 years, and more recently has become a teacher of the Alexander Technique, a learning process that teaches students about their biomechanical design, so they can move with less tension and improve their coordination in daily life and specialized activities such as performing arts and athletics. Between 2014-2018, Jacqueline was the primary voice instructor at Camp Maor (NCSY Performing Arts Summer Program for Girls), located in the Pocono Mountains.
An enthusiast for better knowledge and techniques for singing and teaching, Jacqueline seeks out continuing education opportunities, including the Dimon Institute Breathing and the Voice Course, McClosky Institute Summer Seminar, Alexander Technique Summer Intensive, and Westminster Choir College Body Mapping Intensive.
Training
M.M. Voice Performance - Manhattan School of Music
B.M. Voice Performance - Eastman School of Music
Alexander Technique Teacher Training - Boston Conservatory at Berklee
B.A. History - University of Rochester